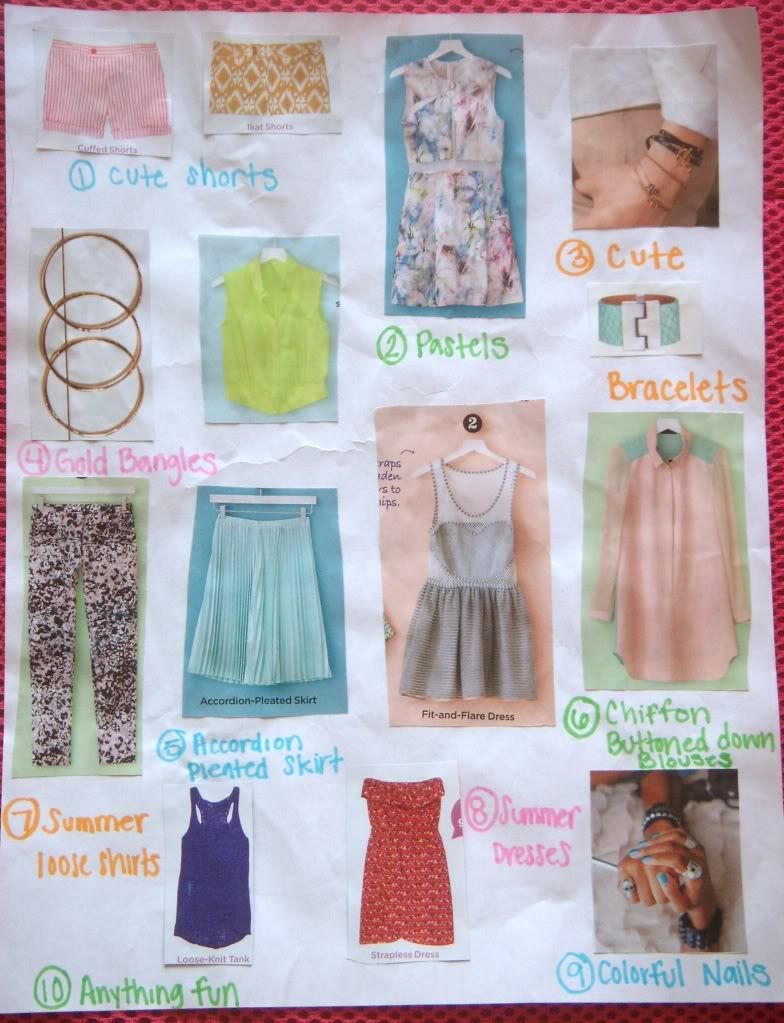 After realizing I needed to go shopping for summer, I didn't just want to go and splurge on anything - I needed a few essentials.
So instead of doing my usual to do list on what to buy I decided to make a collage with magazine pictures of essentials I needed.
This is so much more visually appealing than writing everything I want to buy. This creative collage actually helped and it kept me focused on what pieces I wanted to add into my wardrobe for the summer season.
If you can't really see, these were my go to items I needed for summer:
1. Cute Shorts
2. Pastels
3. Cute Bracelets
4. Gold Bangles
5. Accordion Pleated Skirt
6. Chiffon Button Down Blouses
7. Summer Loose Shirts
8. Summer Dresses
9. Colorful Nails
10. Anything Fun!
How do you shop? Do you just go buy on impulse, whatever you like, or are you a strategic shopper like me? I would love to know.
And what are some essentials for you this summer?