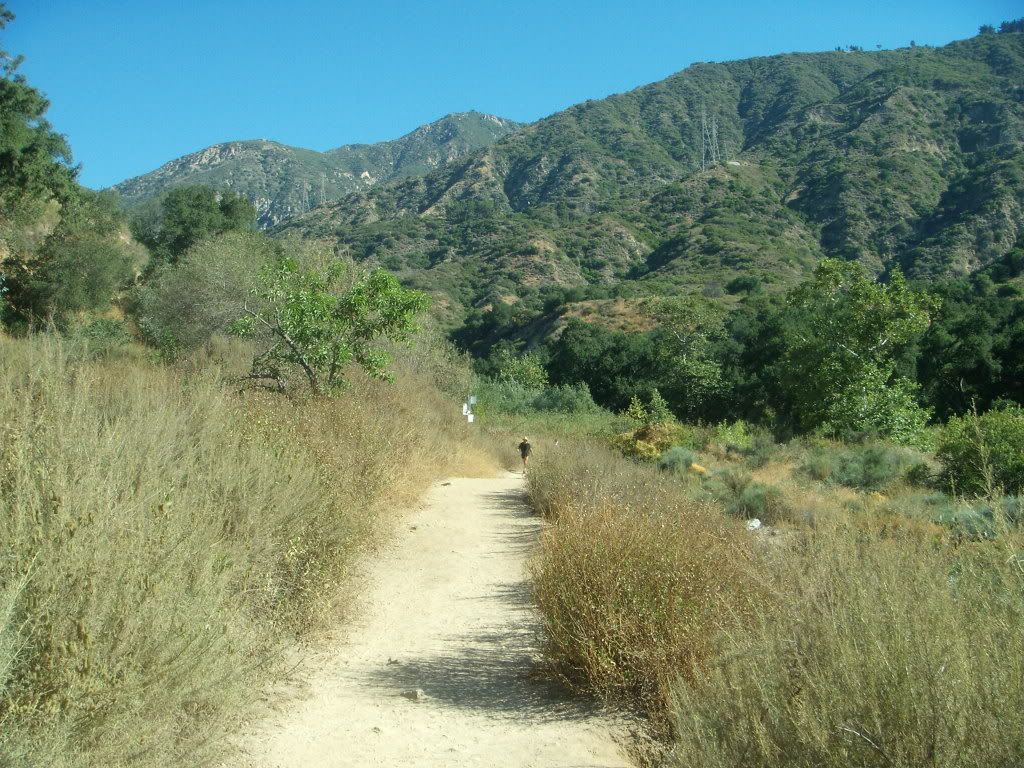 1750 North Altadena Drive
Pasadena, CA 91107
‪(626) 398-5420‬
As a little cardio workout I usually like to go hiking. This time I experienced my first time on a new hiking trail -
Eaton Canyon
.
Eaton Canyon is located in Pasadena at the base of the San Gabriel Mountains. It holds a trail more scenic than my usual dry dirt hikes at the Whittier Hills.
This trail was very confusing especially to get to Eaton Canyon Falls. I decided to go with my sister on this hike, since she has already conquered this trail. Even to her she would get confused sometimes as the trails do disappear especially when you cross the little streams. Thank goodness I brought her.
I couldn't tell you exactly what trails I took to get to the waterfall, but I did start from the main parking lot near the Nature Center. This
website
has a great Trail Description on how to get to the waterfall if its your choice. Just make sure you go under the bridge not over it (as many people do & have a harder time finding the waterfall).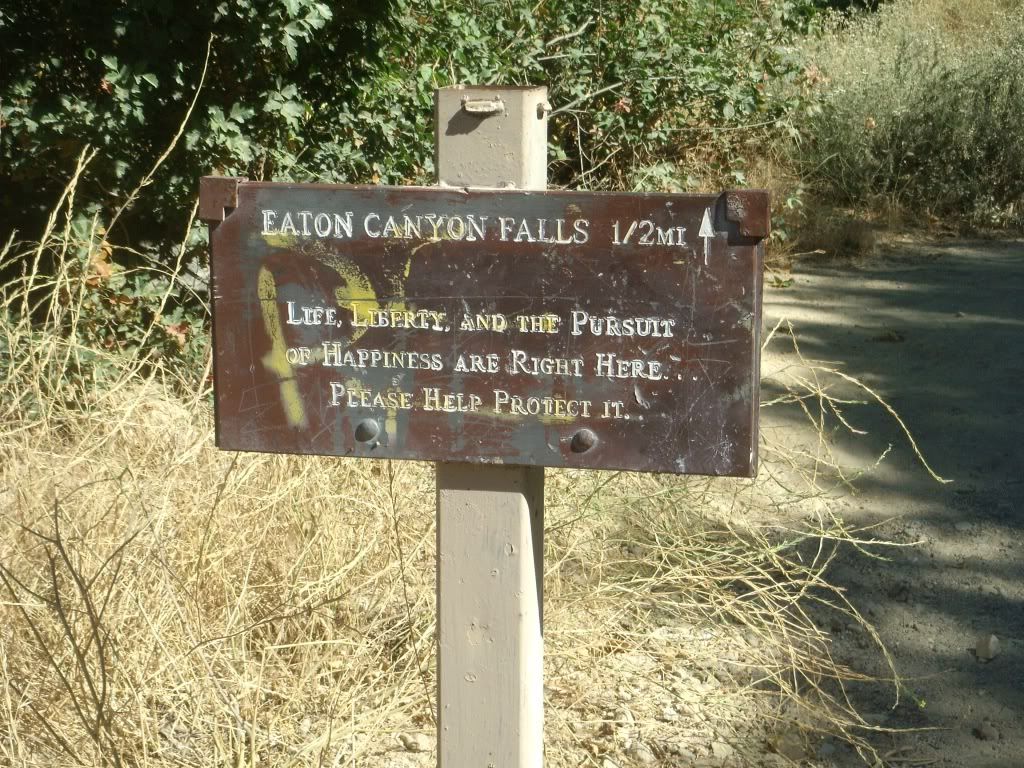 Signs like these help.
Although it didn't feel like much of a workout only on some parts, it still can be a little dangerous. There are streams you have to cross like this one: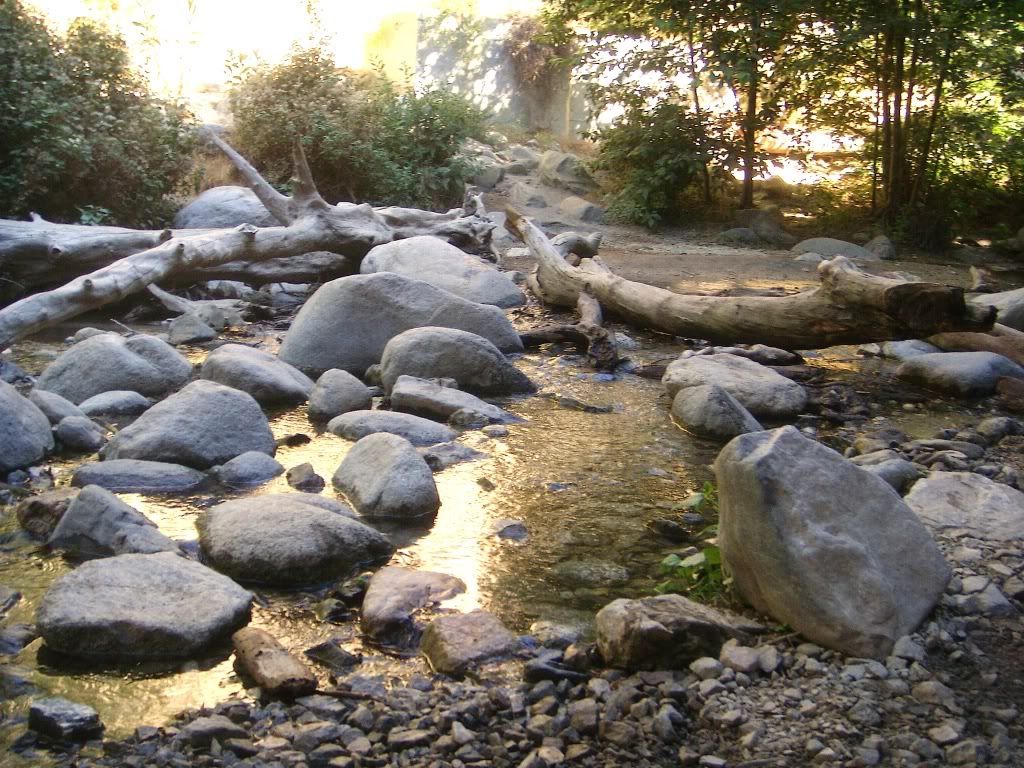 and some rocks can be slippery and you CAN fall. I saw this poor girl fall while crossing one of the streams coming back from the waterfall - it looked like it hurt. I almost slipped too on the dry road trails as you are heading down coming back from the waterfall. And also be ready to get possibly wet and go over some fallen tree trunks.
At times the hike can get overcrowded with children hiking with their class. There are also many people who take their dogs on the hike with them, so if your not into dogs be careful because there are some unleashed dogs with their owners during the hike.
And as you walk down the trail be careful on stepping on one of these little guys, as I almost did.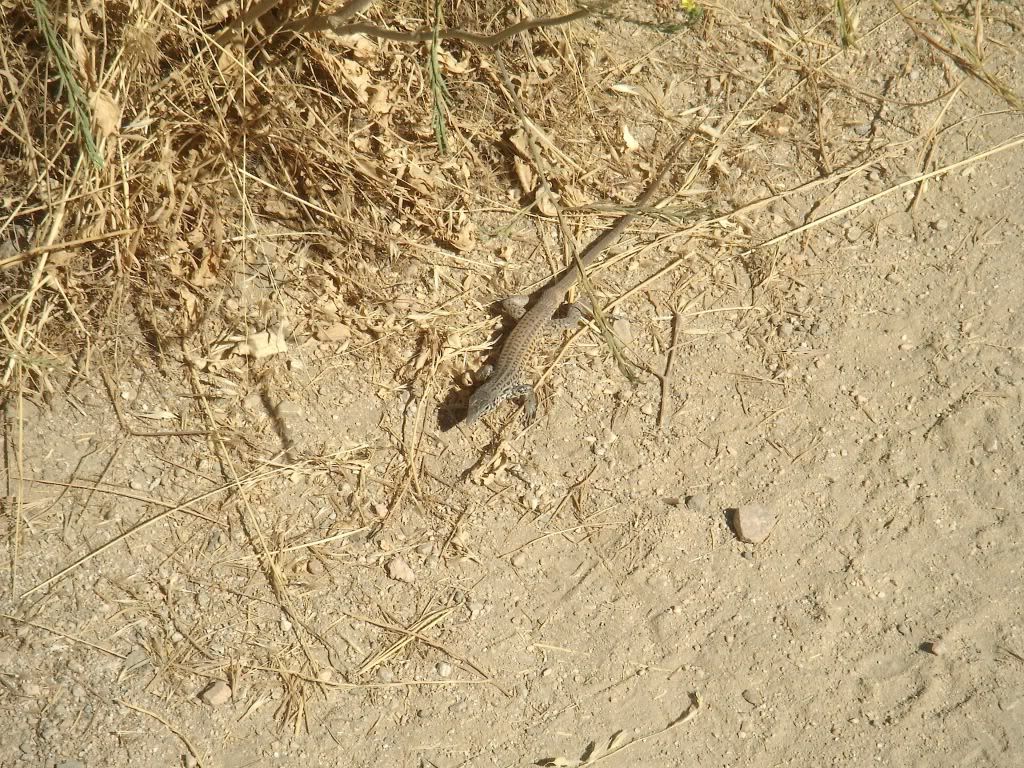 Nice scenic route, and shade in most parts, thanks to the abundance of trees leading towards the waterfall.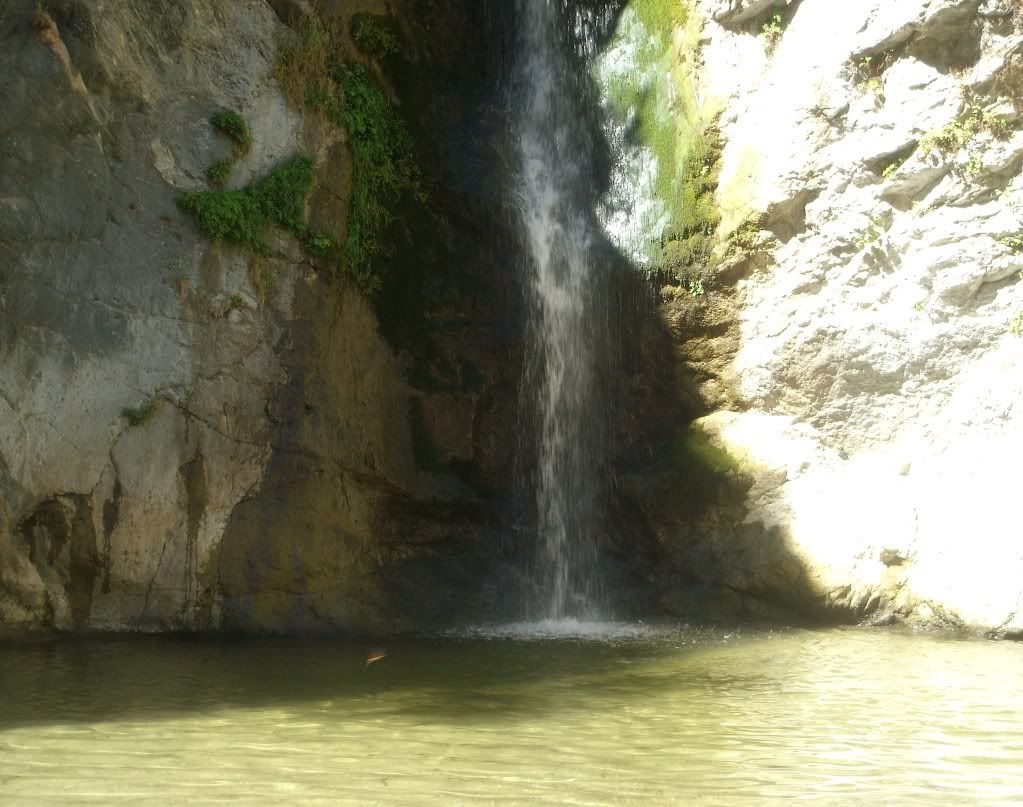 We made it! Eaton Canyon Falls.
Time:
The hike took two hours in total for us. One hour to get there & one to come back (some people can do it faster).
Parking:
is free
Bathroom:
There are porta potties in the start of the hike (which smell horrible!) But according to their website they also have bathrooms inside their Nature Center.
Have you ever gone to Eaton Canyon? Let me know below and your experience. What are some hiking trails you like to go to?